We are proud to announce a contest for the remaining two panels of art for the upcoming Kraken release!

Folks, there are two other sides to this box that need artwork, and we want to give YOU a chance to complement this amazing art by @Mars_Atax !
Attached is the original box art to the old-school toy, and we are wanting black line on white background art for this!
The back piece should be a "cross-sell" with line art of our other toys (peruse the shop and decide which pieces you wish to highlight) and draw away!
For this side, line art similar to the front art is fine, but use your imagination! We do NOT need the entire design work – JUST THE ART!
We are looking for a single piece of seamless art! If you have other ideas in this style, show them!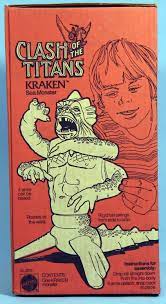 Whoever we pick as the winner will get a FREE Kraken figure in-box, as well as a hat and t-shirt of their choosing! You will, of course, get full credit for your work (and will retain ownership of that art, as we are only licensing your art for the box).
Submit your COMPLETED artwork to krakenartATresurrectiontoysDOTcom! We will show off all submissions and pick our winner during a special edition of our Community Livestream!
Deadline for submissions is 19 DEC 2022!
Good luck!
Originally tweeted by Resurrection Toys (@ResurrectionToy) on 03/12/2022.